We are the "Double Utm" in Weddings 
"Day- Of Wedding" Directing
This package entails managing your wedding day from start to finish. We will coordinate all of your vendors for the entire wedding day, as well as help you, your family and all of your guests to enjoy every aspect of the wedding! You are the one to do ALL of the planning for your wedding. You know exactly what you want. All you need to do is have someone take control of the day. Approximately 2 months* prior to your wedding, you would meet for a 2 (two) hour consultation, (sometimes the appointment takes less time) with one of our fabulous planners to discuss everything that will happen on your wedding day. Prior to this meeting you would fill out our on-line custom created forms called "Wedding Day Planner" and "Event Timeline" During the meeting you will go over all of your plans with our staff. We will get all of the contact information and copies of vendor contracts from you. (They are already signed and approved, we just need to know what you agreed to with the vendors so we can follow the plans/agreements you made with your vendors.)We would meet for the last time 2 weeks before your wedding for a 2 hour meeting to finalize and approve the Wedding Day Itinerary.
In addition this includes direction of your wedding rehearsal that takes about an hour and one of our staff manages your wedding day for up to 8 hours. We will coordinate your ceremony as well as your reception to keep the flow of the wedding consistent and enjoyable for all. At the end of the evening we will make sure that all gifts are secured and collect any extra items (programs, favors, cake knives, cake toppers, etc.) so that your parents, family members and friends do not have to stay to clean up after the party ends. ​*If you contact us less than 2 months before your wedding date, we will need to make custom requirements . Contact us.
In this wedding day management package you will receive all of the following:
wedding planning and timeline worksheets
detailed and informative timeline/itinerary for wedding day
up to eight (8) hours for wedding day management
final consultation for approval of wedding planning & timeline Itinerary  (up to 2 hours)
timeline distribution to all vendors at least one week prior to wedding
final vendor confirmations/follow-up approximately three weeks prior to wedding
rehearsal coordination and direction (up to one and 1/2 hours)
assess technical and production issues (before the wedding date and at the rehearsal)
oversee and manage wedding day installation (within limited management time of 8 hours)
on-site wedding day management
coordinate, manage, and trouble-shoot on your wedding day
collect and secure all wedding gifts and keepsakes at the end of the reception
use of our emergency kit
​use of our P.A. system at the rehearsal, so wedding director and minister can be heard
additional consultations may be added at our hourly consultation rate of $90/hour​
There is no assistant in this package​
There is no planning time in the package
​$795.00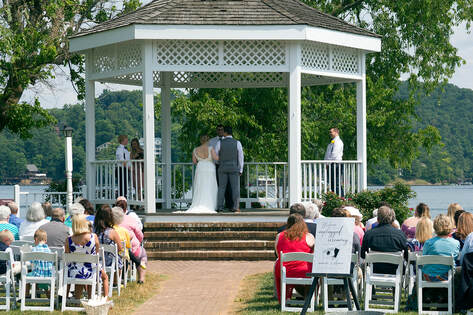 The Following Items are available as "add-on's" to one of our directing packages:
Additional Services
Price
Additional On-site Assistant
$80.00 and up
Professional Photo Montage of the couple
​​(up to 70 photos and 10 titles)
$50.00
​Ceremony Amplification
$175.00 and up
​Hourly Consulting Rate
$90.00/hour
​Reception Room Up lighting
$250.00 and up
Child's Table, with 4 little chairs
$25.00
Professional DJ Assistance for Reception
​with Dance Floor Lighting
$1,095.00
Additional assistant at end of Evening Packing Up
​and Cleaning Service
$90.00 
Every effort has been made to make this page as accurate as possible. However, some times an error may occur. We reserve the right to correct those errors verbally and then correct it in writing on this page.  We regret any errors and if corrections are needed they will be made immediately. Thank you for your understanding.